People have said some pretty mean things to me, you know, offering the full human experience. A sleep-deprived brain cell thought sharing a brief compilation just for laughs would be a good idea. The fact that no feelings were hurt in the making of this post is a lie.
Strangers
After asking the liquor store guy to make a delivery to my building, the first words out of his mouth when I opened the gate were, "Oh, it's you?" just as a relative was walking past. Ku-burn tu?!
Trying on a dress, but I can't get my head through. Tailor: "Ah, una kichwa kubwa!" You have a big head. He is right, both literally and figuratively.
Family
My innocent niece poking my bra-free boob as I'm sitting and asking, "Mbona ukona tumbo kubwa hivyo?" Why do you have such a big stomach? It's not a compliment when you know your stomach's location. I don't care if she was four and misguided lol!
"Mbona unaongea kama mtu amelala choo?" Why are you talking as though you slept in the toilet? I do ascribe to being a potty mouth, so…
Complaining about how the in-house beer tastes. Mr. My Dad, "Wambaire, pombe si ice cream."
When you're helping your bro with his dreadlocks, and he suddenly says, "You smell sober." on a Tuesday. And no, I won't address that.
When someone close to you is calling out your blindspot over drinks… "Wambaire, today's advice has been brought to you by Dr. Ramani [of Med Circle] and Konyagi!"
On your sibling not approving of [all] your relationship choices: "Khai! If I see him here, I will chase him with a broom kama cockroach."
Mr. My Dad, when I would make a point he's not impressed with: "Wambaire, you've been to university."
When your sibling is tired of your many guy friends and overall, your bull: "You're a whore." It's okay; I have forgiven him. It's the sibling you love but don't like. (Am I allowed to say that out loud?)
Friends
During the only birthday party I've had since 8 (yes, it is sad), a friend who's known me for almost a decade announces during a toast, "Wambaire can drink anything!" when I couldn't locate my glass. (And don't @ me asking where the lie is. Stoney is too gassy for me.)
Others (because it's a broad category)
Female friends staring at my elder brother, "Ehe! Who's this?!" (I know we don't look alike, but *barf*)
"I just outgrew you." (I need to see a therapist for this next level rejection!)
My therapist, reminding my dysfunctional self for the 100th time in a sweet voice, "You're not your mother." But you can see she's visibly tired of the repetition lol!
Employer, while terminating my contract: "I think you'd be better suited to work upstairs. Their work is routine; you just key in orders; it's not complicated." Yes, chronic typos can get you fired. You can see it's a running theme if you read my blog religiously. And no, don't @ me with a typo unless you're offering prolonged editing services LOL!
Being hit with a gaslighting phrase when you call out bad behavior, "Wambaire, don't be those chicks" or "Wambaire, you're better than that." You're right pot, you're right. Weh! Those relationships were toxic. Thank God for age and wisdom.
And my all-time favorite!
Him: I want to be with you
Me: But you're in a relationship. I can't be a side chick.
Him: Did I ever say, or did we ever discuss you being a side chick? Hapo, you've jumped to conclusions.
Bonus!!
Ever since I started blogging, this happens on a regular. If you're a blogger and you have this problem too, hit me up. I need a support group!
Me after phrases and entire posts being forwarded to me as evidence of some sin I've committed.
Me: "I bet you think this song is about you, don't you?"
I don't think I have an honesty issue, and I don't take cheap shots at people here. If you see something familiar, maybe it's because it's a universal issue or a general lesson I've learned and want to share. Imagine that's it?
Before you go…
Have any savage experiences you want to share? Feel free to comment below or slide into my socials.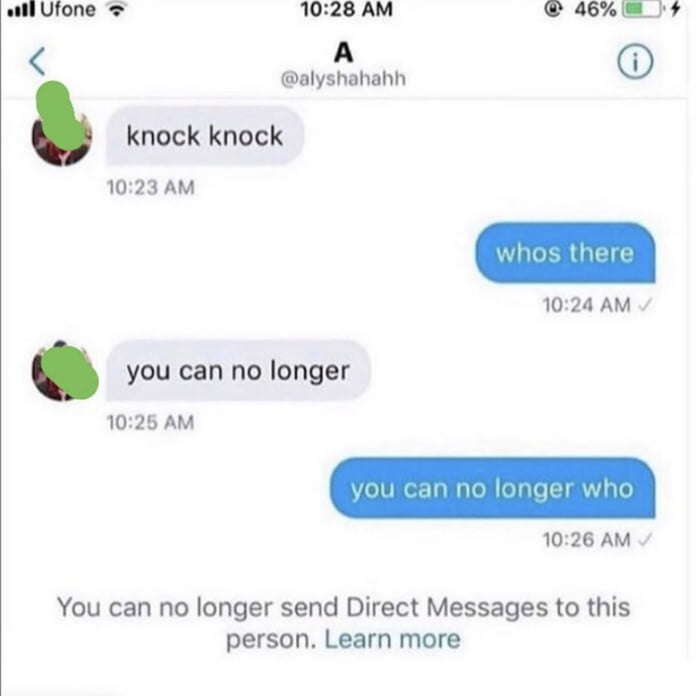 Thanks for stopping by, and stay safe.
Cheers.